We have all tried peanuts, cashews, and almonds before. But there is a new type of Nut that has been getting attention lately:
Brazil
Nuts
.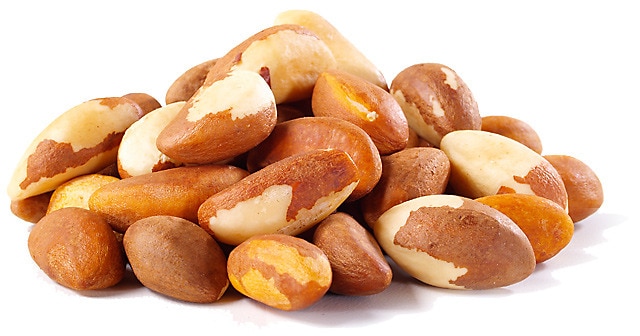 Brazil Nuts have a rich creamy flavor. But more importantly are the health benefits. Brazil Nuts are the richest known food source of selenium. Eating
just two
of the nuts provides you with more than a day's worth of the mineral.
Selenium plays a role in keeping your metabolism and immune system running smoothly. In addition, it helps your body absorb Vitamin E, which can help prevent cataracts. In addition to Selenium, Brazil Nuts are a great source of copper, zinc, potassium, and magnesium.
Although Brazil Nuts are more expensive than regular nuts, the health benefits it provides are worth the cost. A 2 pound bag can be purchased on Amazon for $18, the link is below the picture.
Source: Eat This Not That Fall 2015